br>
Recently, the guys at
Eurogamer
picked a great time to post an article about the Heart Of Gaming arcade in London. While Mark "Firebug" Starkey isn't the only one deserving credit in this article, it's goes without saying that the accomplishment itself is very gratifying and the recognition helps us realize the scope and scale of what we have on our hands and help do a better service for the community.
Shout outs to Joff and Bulletproof for being the number one soldiers in this struggle and Shadowforce for sacrificing his time and money to come and help us out on some important occasions where help was very needed (and playing some DOA with me when the place was...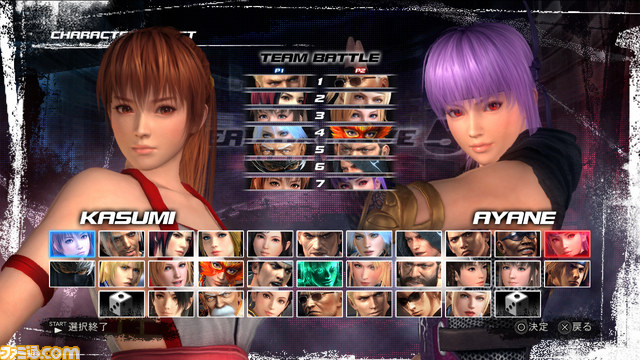 ​
New features according to recent news from
Famitsu
for Dead or Alive 5: Ultimate.
Team Battle Mode:
(Maximum 7 characters Vs 7 characters )
Training Mode Power Up ;
New tutorial , more info shows up than the PSVita version.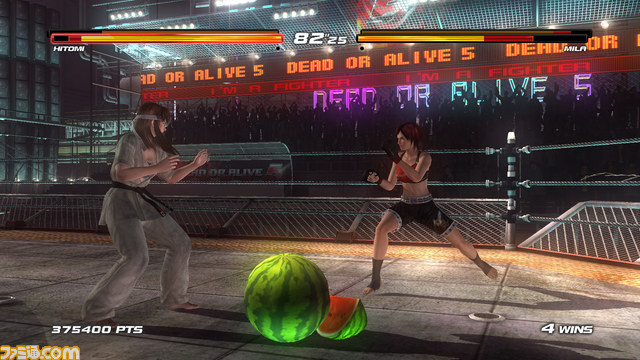 ​
New Survival mode content:
Points bonus, health recovery etc. 9 different kinds added. Tag Survival also added.
(LF2K, look, there is a water melon! Dropped ?)
​
"Will you be remembered?"​
​
Topping off this week's Top 5 is a thread created by Australian Dead or Alive player – and equal opportunity, martial arts ass kicker –
Tones
. What he asks of us is simple: "Who are you and what have you accomplished?"
In his own words:
"
I'm currently toying with the idea of creating a list of DOA players who's skills and knowledge have actually been tested or put to good use. It will consist of 2 different list, (possibly 3) classifying those active and previously active (3rd possibly being special mentions). Players listed will have details...
Hi, I'm Kitch and I'm a guy at London's Heart of Gaming Arcade in the North Acton area and I organizes monthly DOA tourneys.

This has been a topic that I thought necessary to address here as I don't have other platforms and this is crucial to the UK community's offline survival as a whole because most of us are either very scattered, lazy or just don't think that spending so much money to come to tournaments with small turnouts is really worth it.

Keep in mind that this is going to be a very long write-up, but I would very much appreciate it if you read through, especially if your are a player in UK, Ireland and even neighboring countries or other parts of Europe.

I'm also coming from the point-of-view of a tournament organizer and a...
​
Just over two months from now, the first Dead or Alive 5 Ultimate major will begin. Players have been finalizing travel itineraries, reserving rooms or places in them, and picking apart DoA5U trailers to find something to give them an initial leg-up on the competition; it all comes together on September 14th. There's also a little something going on September 13th for the early birds, but we'll get to that in a minute. All of the details for the main event itself can be found
right here
in the event thread. Head over, RSVP, post up your questions, and start building that hype!
But the most...