br>
Once again, it's that time of year where everyone is going out of their way to make resolutions for the year ahead. For the DOA community, especially those who are just stepping up and getting into the game competitively for the first time, here's one resolution that you should make in 2013 - attend tournaments.
BlackShinobi from the Shoryuken.com forums has made a rather in-depth post on "
why you should attend tournaments
." He specifically goes over two major points that are bound to be on every newer players mind when it comes to these events.
The DOA5 tournament in japan took place, and all the matches were posted online.
I figured we'd post it here to get some good discussions.
The winner was Mochi A, who was the author of the japanese DOA5 strategy guide, apparently also the author of the VF5 strategy guide, and also one of the testers.
SRK has a good write up about it, so I'll just quote them.
Teaser trailer for the soon to be released 12 part DOA5 Tutorial series.
featuring voice commentary by:
- Kayane (The Basics)
- Ryan Hart (Strikes)
- Matt Ponton (Throws)
- Hyrul (Holds)
- RZR Latif (The Triangle System)
- Mochi-A (Knockdowns & Recovery)
- Master (Stuns)
- Vanessa (Dealing With Stuns)
- Perfect Legend (Advanced Techniques)
- EG Justin Wong (Combos)
- Berzerk (The Environment)
- Emperor Cow (Tag Mode)

This project took over 3 months in the making and is my biggest project to date.

I am really excited to finally be able to share it with you all.

I will be updating this thread whenever a new video is released !

GET READY FOR THE NEXT BATTLE! O__O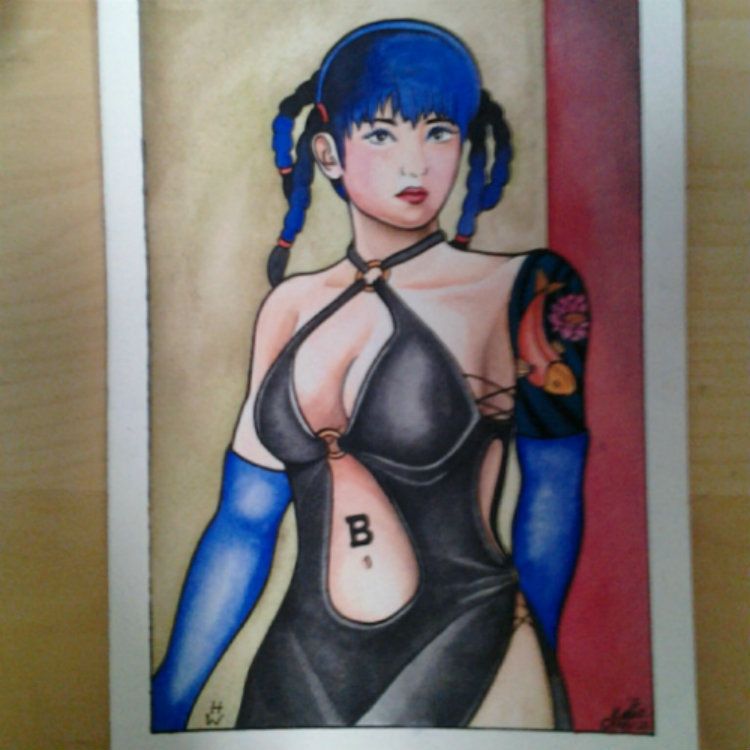 The tournament scene for Dead or Alive has resurfaced since the September 25th release of DOA5. There have been quite a few tournaments that have happened all over the world since the launch of the game. Whether it takes place online, in the UK, Asia, or North America, they are happening almost weekly in some part of the world. Below is a quick results recap of some of the tournaments that have already took place. Click the name of the tournament to be taken to their respective tournament thread.
-----
DOA World Series 1
Online
October 6th, 2012
FSD community member...
http://www.gamecity.ne.jp/doa5/ot2012.html
Click on the flashing 結果を見る (see results) icons for brackets. The blue icons in the brackets pages link to the videos.
Update: all preliminary round results have been posted. Between the four venues the most popular characters are:
1. Kasumi (14 players)
2. Kokoro (10 players)
2. Leifang (10 players)
3. Ayane (7 players)
3. Hitomi (7 players)
Least popular: Akira (0 players)
Tokyo results (33 entrants):
1. Leifang
2. Mila
3. Eliot
4. Kasumi
Fukuoka results (10 entrants):
1. Lisa
2. Jann Lee
3. Hitomi
4. Rig
Hyogo results (28 entrants):
1. Tina
2. Kasumi
3. Leifang
4. Kokoro
...