br>
​
Summer Jam 7 registrants, you are reading that title correctly! Team NINJA Creative Director and long-standing friend of the community Tom Lee will be in attendance, preview build in tow. This is a great opportunity to meet a member of our favorite developer and Tom is looking forward to meeting all of you, new faces and veterans alike. Absolutely anybody, competitor or spectator, will be able to swing through and put the game through its paces ahead of its release early next month. If you are in the Philadelphia area August 17-18, or can be, check the Summer Jam 7 event thread
right here
for full details on the event,...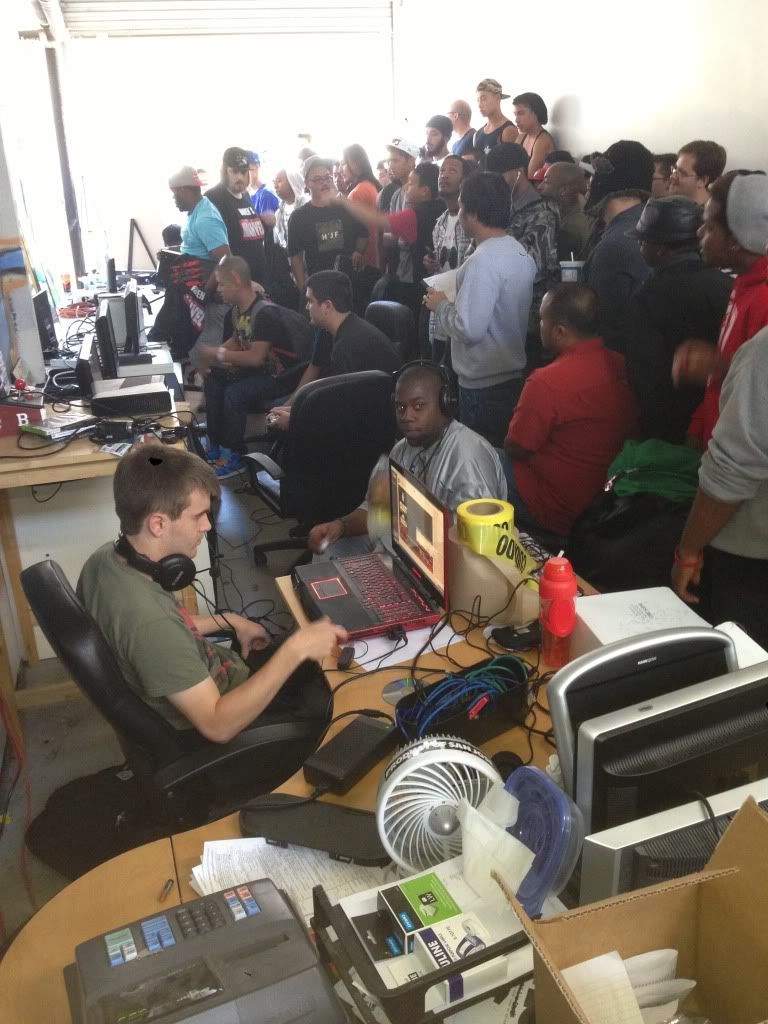 This past Saturday NorCal fighting game tournament BEST of the Battle hosted their 3rd installment in the BOTB series. With 7 games across the board for the day, it's no wonder the venue was overflowed for the FGC event. 1st place honors goes to CrazySteady for taking home his first offline tournament victory. Steady also showed why he's one of the most versatile players in DOA5 with his wide character selection. Persistent Stat had a solid showing with his 2nd place standing. NykNyks took 3rd which makes that his third consecutive BOTB event with top 3 placings.
DOA5 Final Results:
1st - CrazySteady
2nd - Persistent Stat
3rd - NykNyks
4th - SomewhatMental...
As you probably heard, One Frame Link is putting up $8000 up for prize money as sponsor for The Fall Classic. $3000 is going to the pot for Super Street Fighter 4 AE, $2000 for Ultimate Marvel vs Capcom 3 and $3000 to be split between 3 games voted upon by the community. The extra $3000 will be split $1500 to the highest voted game, $1000 to 2nd place, and $500 to the game that gets third. As has been stated before, The Fall Classic is a chance for our community to finally shine. So find everyone you can and retweet to vote for DOA5U to receive the some of that $3000 pot bonus.
Follow the link to vote for your game.
http://oneframelink.com/polls/tfc2013/bonus-prize
Compiled by the folks over at
Xbox360achievements.org
, here are your official Dead or Alive 5 Ultimate achievements/trophies that you will be stumbling across once September 3rd arrives.
There's a total of 48 cheevos/trophies to unlock, and are very similar to the ones already found in DoA5, so you'll find yourself unlocking them again fairly quickly.
However, you'll be able to spot the new ones immediately.
You can check out the full list of achievements/trophies right
here
.
This is the main interface that leads to all the 12 tutorials.
It is a work in progress so please check back on the main menu from time to time
This thread will be updated whenever a new video is released.
THE DEAD OR ALIVE 5 TUTORIAL - 12 - TAG MODE (Feat. Emperor Cow)
Part 12 of the 12 part tutorial series for DOA5.
Featuring commentary by myself "Emperor Cow".
This video is meant to explain the ins and outs of Tag Mode and highlight the main differences that set it apart from Solo mode. It also explains some features that are unique to tag mode such as Tag Canceling.
...
"How about a guaranteed damage system where the floor isn't a trampoline?"​
Brute​
​
​
​
"How would you improve DOA5?": That's the theme this week. Personally, it's not a subject that I spend much time parsing in my mind. Obviously I have my own ideas (Put the counters on a meter, more character specializations, etc.) but for the most part I'm just here to enjoy the game. That aside, Team Ninja listens and leading off the top 5 is a thread, created by
Brute
, in which the discussion turns to the throw system and how it might be...​